Art Matters Festival: Art Matters 2022 Program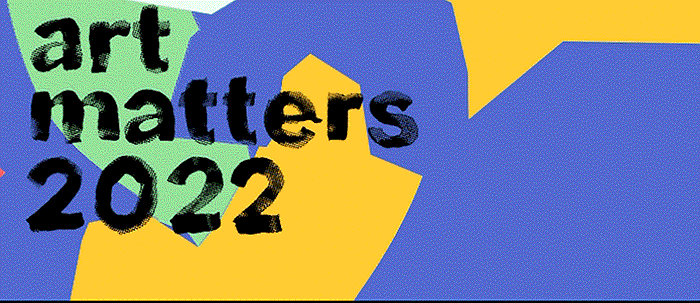 ART MATTERS 2022 IS HERE

We are so thrilled to bring you a festival with an exciting, colorful, and multidisciplinary programming which will include hybrid activities and exhibitions. Keep reading!



NEW WEBSITE ALERT

Monday the 21st of February, Art Matters will launch a new website and the full programming for this year. Visit artmattersfestival.org for updates, details about the exhibitions, and more surprises. This is not all 👀

ART MATTERS 2022 VENUES



WE ARE LOOKING FOR VOLUNTEERS

Are you interested in being more invested in student life and Montreal's art mileu?

Would you like to gain experience in event planning and art exhibitions?

Do you love Art Matters and what we stand for?

We want to hear from you and we need you!

We are looking for someone to help with vernissages, finissages, and assistance during the exhibitions in general. You don't need to be a Concordia student!

Write to us at

info@artmattersfestival.org

and let us know if you are available during the month of March to give us a hand.


Check out our archive website and the video we made to celebrate 22 years of art endeavors!